Ciao– I'm Jasmin

I'm a bitch
graphic designer

I'm a lover
of chantarelles


I'm a child
with a wild imagination

I'm a mother
dog mom
I'm a sinner
well, I'm left handed

I'm a saint
ordained, actually

‍I do not feel ashamed

I use to love nickelback (awkward)


I'm your hell
personal chef
I'm your dream
collaborator


I'm nothing in between
and more than what's on this screen


You know you wouldn't
want it any other way.
CHILDREN'S BOOK

Ms. Merryweather
I like nonsense, it wakes up the brain cells. Fantasy is a necessary ingredient in living, it's a way of looking at life through the wrong end of a telescope. Which is what I do, and that enables you to laugh at life's realities.
A passion piece in progress, this children's book is inspired by my childhood. It is a story about imagination, triumphing over our own adversity and creating connections. The story will begin with simple almost monochromatic illustrations, but as the story unfolds it will become an effervescent exploration of color and forms.
LOGO + MENU

Jinx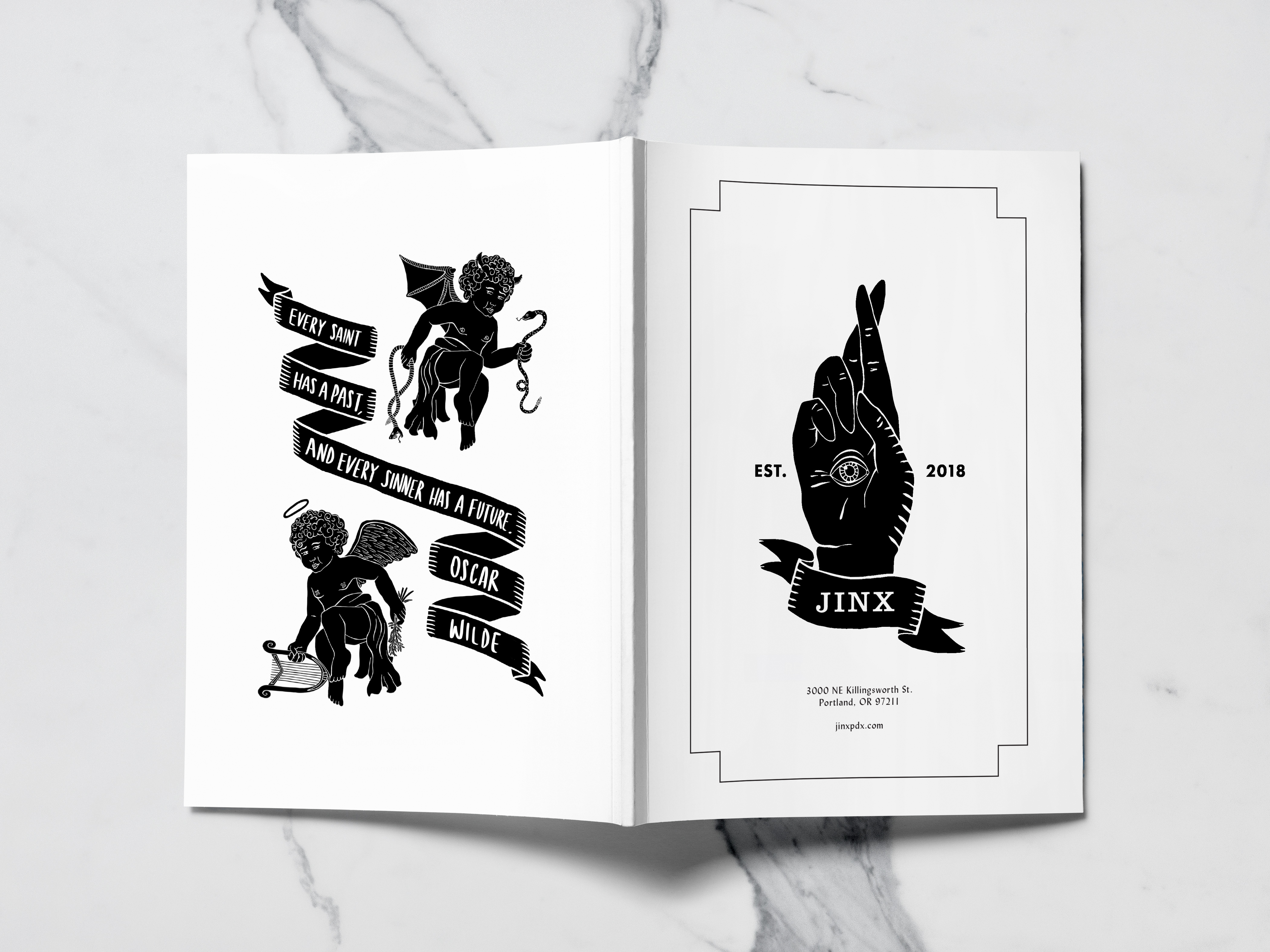 I think we consider too much the good luck of the early bird and not enough the bad luck of the early worm.
Jinx is a neighborhood pub located on NE Killingsworth Street, Portland, OR. The word jinx is defined as a person or thing that brings bad luck. Not wanting customers to fall prey to bad luck the logo was designed as a talisman against evil. The Hand of Fatima goes by many names in various cultures but is unanimously used as a symbol of protection. Illustrations were used throughout the menus to push the duality of good and bad luck. For some added fun the business cards were inspired by tarot cards, this enables recipients to receive unique fortunes based on the luck of the draw.
CAMPAIGN

BeeCause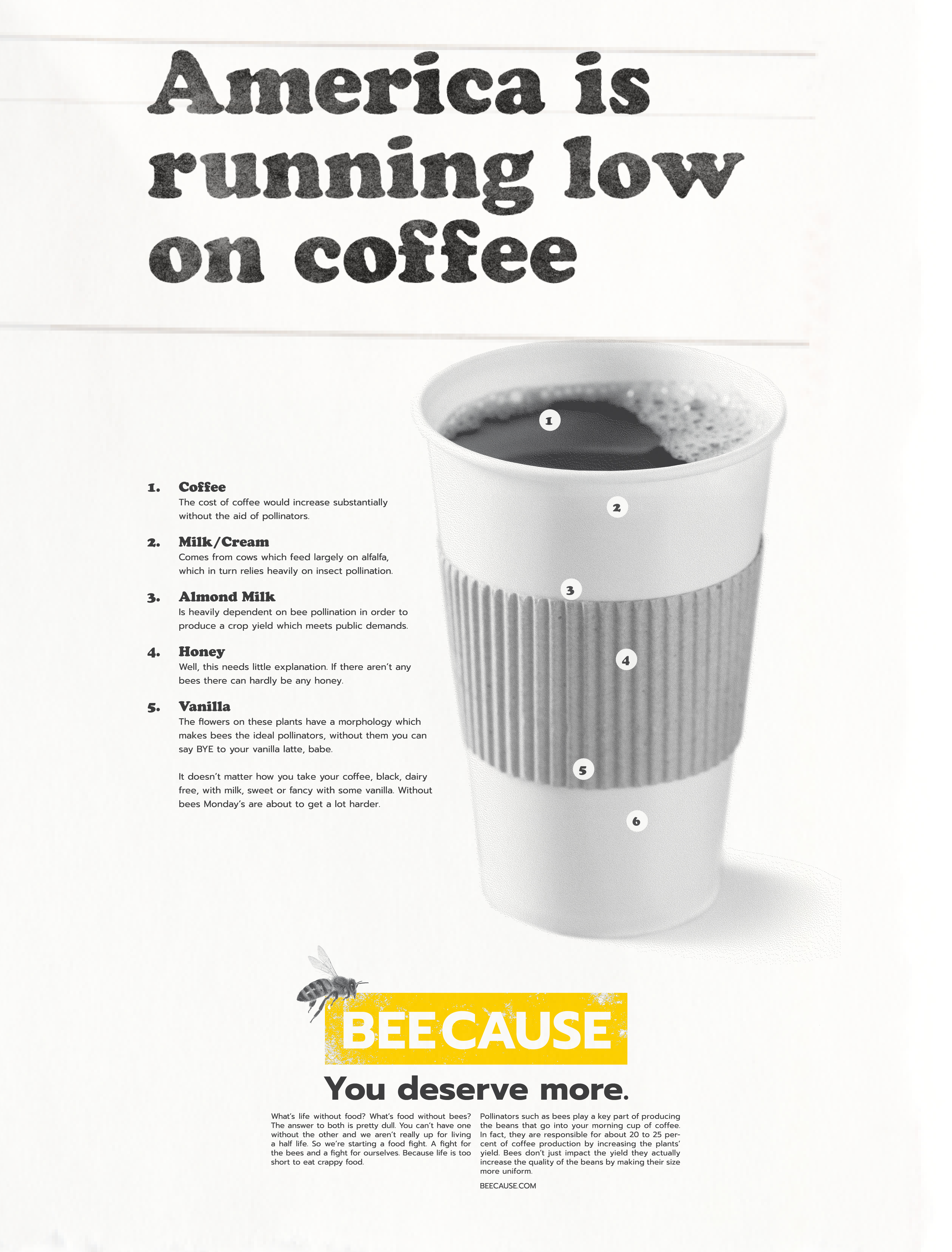 Bees do have a smell, you know, and if they don't they should, for their feet are dusted with spices from a million flowers.
— Ray Bradbury

BeeCause is a national campaign that focuses on individual need as a way of incentivizing people to engage in efforts to combat bee decline. The campaign uses 50s inspired ads which represent a time of economic boom, accessibility and variety, with polarizing copy that illustrates a reality of inflation, disparity and scarcity without these essential pollinators.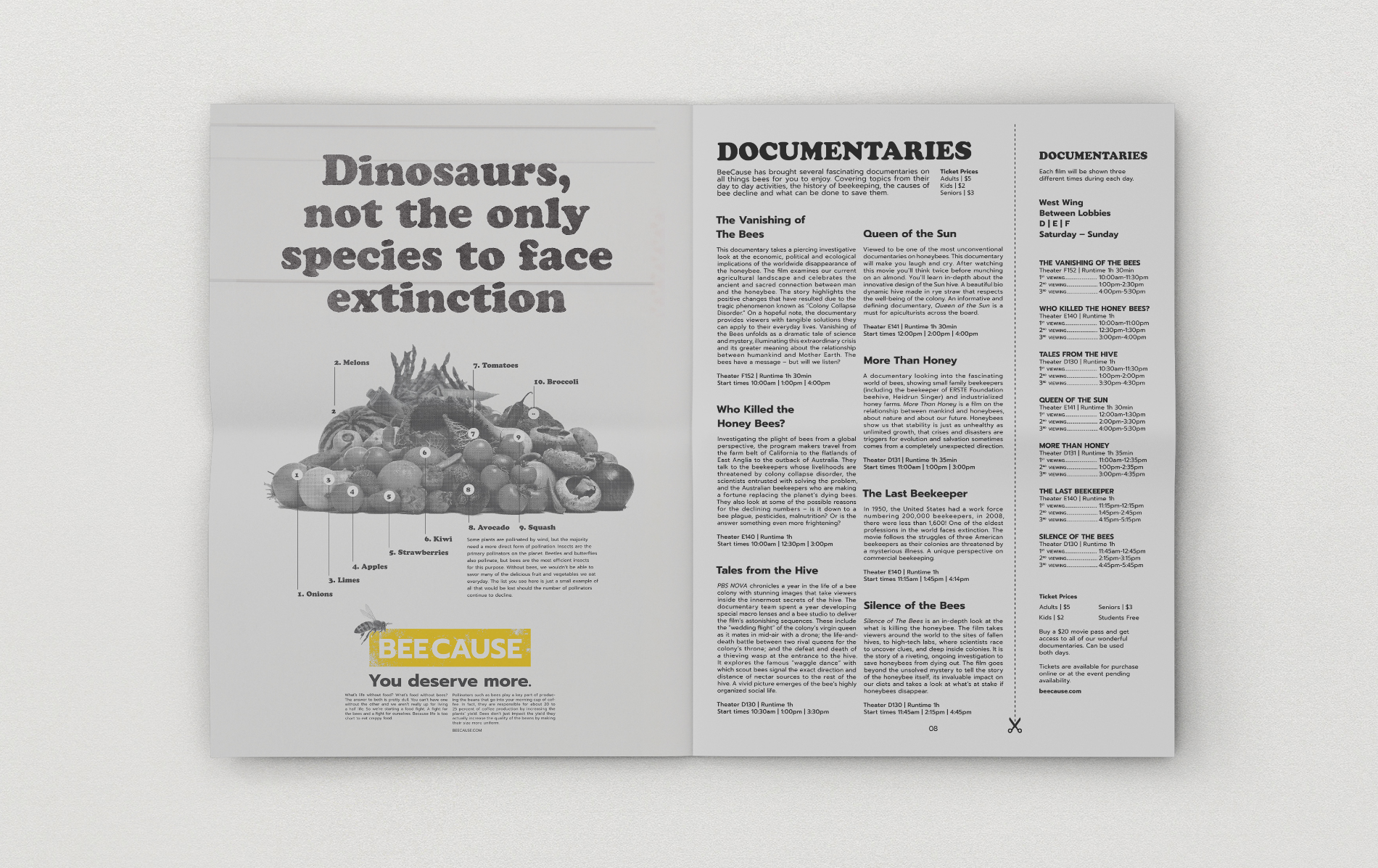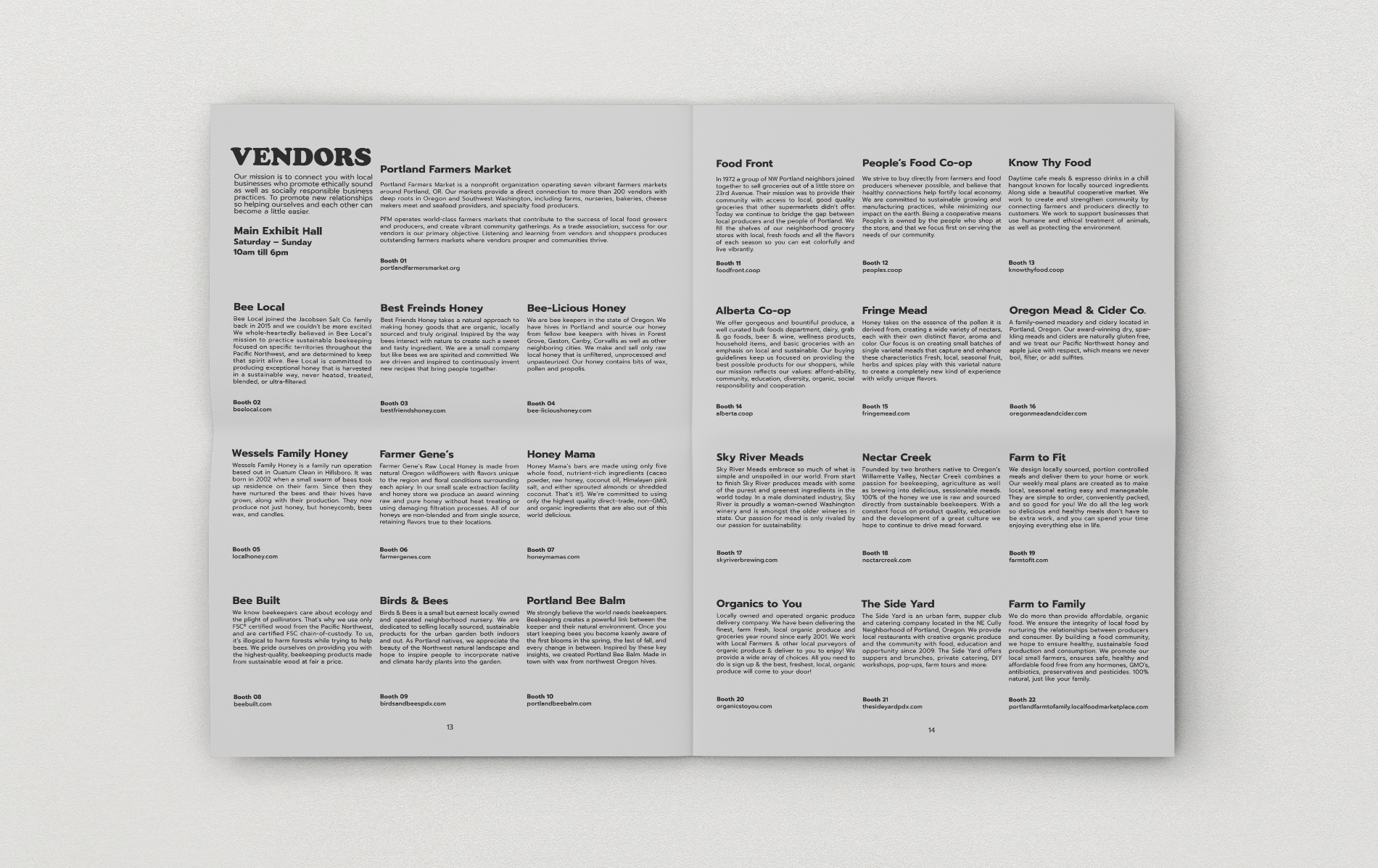 PACKAGING

Origins Vodka
Tradition is not the worship of ashes, but the preservation of fire.
― Gustav Mahler
Packaging design for a vodka company that blends Portland's love for craft cocktails with Russia's standards and traditions in distillation. Logo and supporting imagery is inspired by constructivist art as a way of paying homage to vodka's heritage. While the use of a singular natural color for each bottle is reflective of Portland's passion for ingredient transparency and quality.